Joining the ranks of the landed gentry
The evening of Tuesday, 14 June, I made calls to three or so realtors who were listing houses that looked interesting. Wednesday morning (at SEVEN THIRTY), one called back; I went to look at the house he was listing, but then he smoothly took over as my buyer's agent and showed me three others. The next day I looked at one, and I liked it.
I thought about it. I decided I would put an offer in.
But first, since he had blocked out the time anyway, I looked at a few other houses Friday morning first. Two of them were real stinkers and one would have been decent but the foundation really needed structural fixing before I could think about it. And then, what the hell, I went to one that didn't look quite like I wanted in the picture, but had a nice location and some things I liked in the description.
I looked inside and thought I might buy it. After touring the whole place, I decided on the spot to make an offer. The realtor brought over the paperwork, and my offer was submitted that afternoon. Monday, I received a counteroffer, which I accepted the same day.
The inspection was Friday the 24th, and the guy was really thorough and pointed out lots of things that were of interest, and told me what to look for and how to maintain things, but aside from the roof and maybe the hot water heater, everything was in great condition. I thanked him and immediately departed for my conference in Ann Arbor!
As soon as I got back to Galesburg, my bank had a whole raft of paperwork for me to sign, and then I got to sit on pins trying not to jinx anything. And today the deal closed, and I own this house: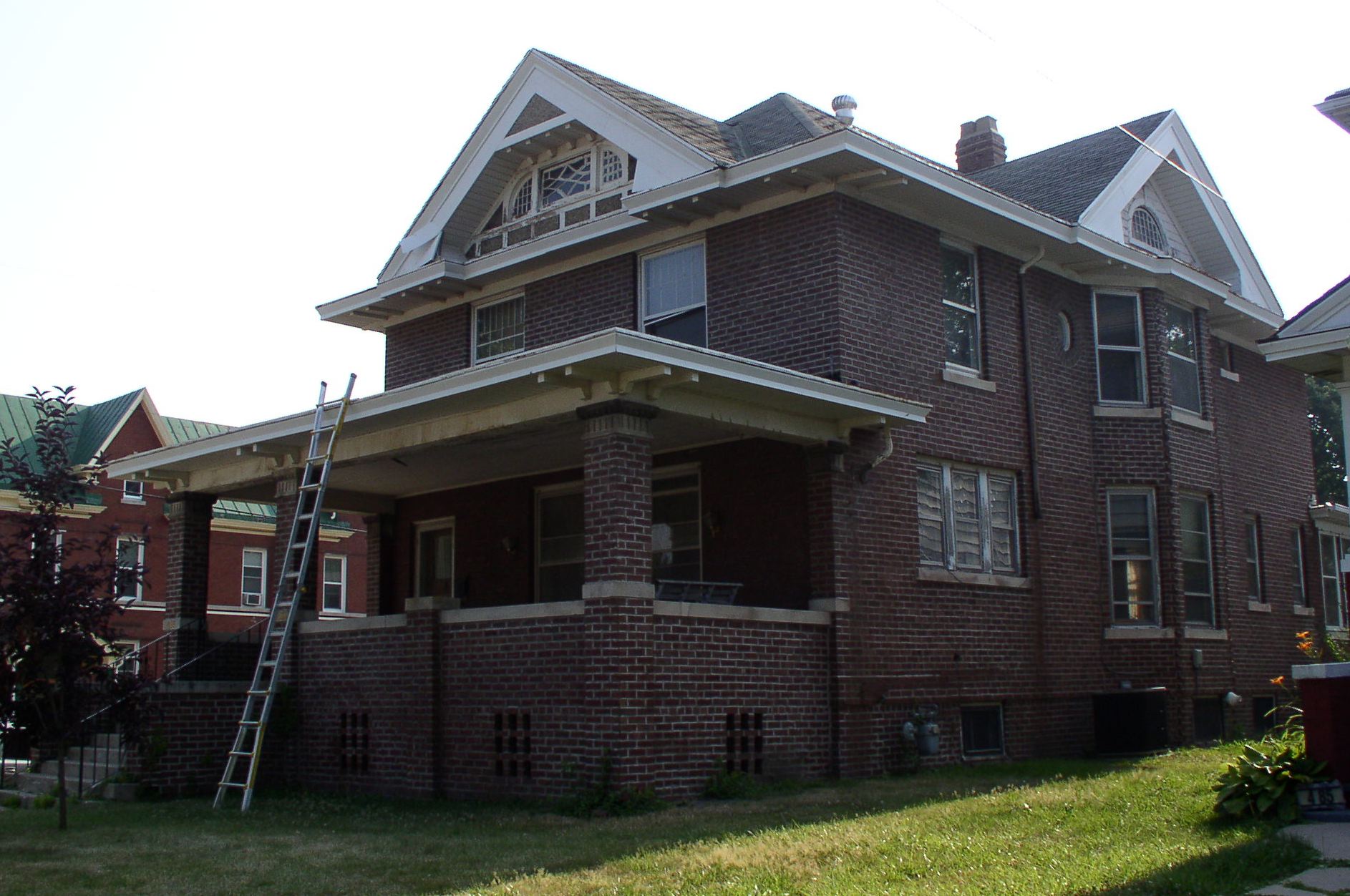 This should occupy a bit of time. Off to go change the locks....
"My favorite letter on this point suggested that I'd like it better 'if they changed the name from Tour de France to Tour of Freedom.' A fine line, but I've got nothing against the French, honest. I love their fries, twists, postcards and kisses." --Eric Zorn
Posted by blahedo at 4:19pm on 18 Jul 2005